This is a GUI utility that you can use to configure your UBCD4Win network settings prior to building your cd.
Download Network.exe and drop it into your %UBCD4Win%\plugin\network\penetcfg folder then run it to customize the network settings for your booted cd next time you build.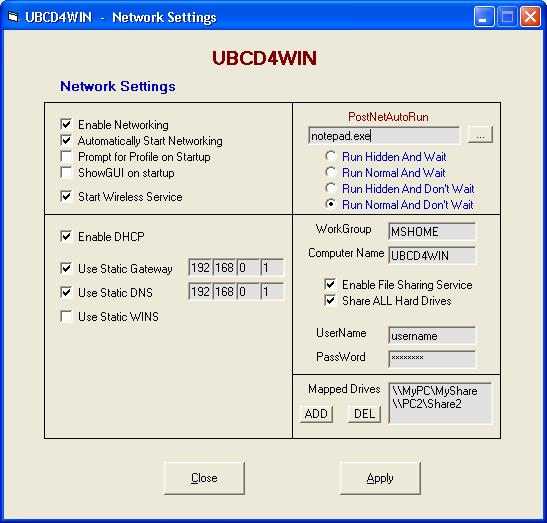 Most penetcfg settings are implemented except for:
Network Profiles
Adapter Profiles
Adapter Settings
As always, any feedback is appreciated.
ENJOY!!!
Tom